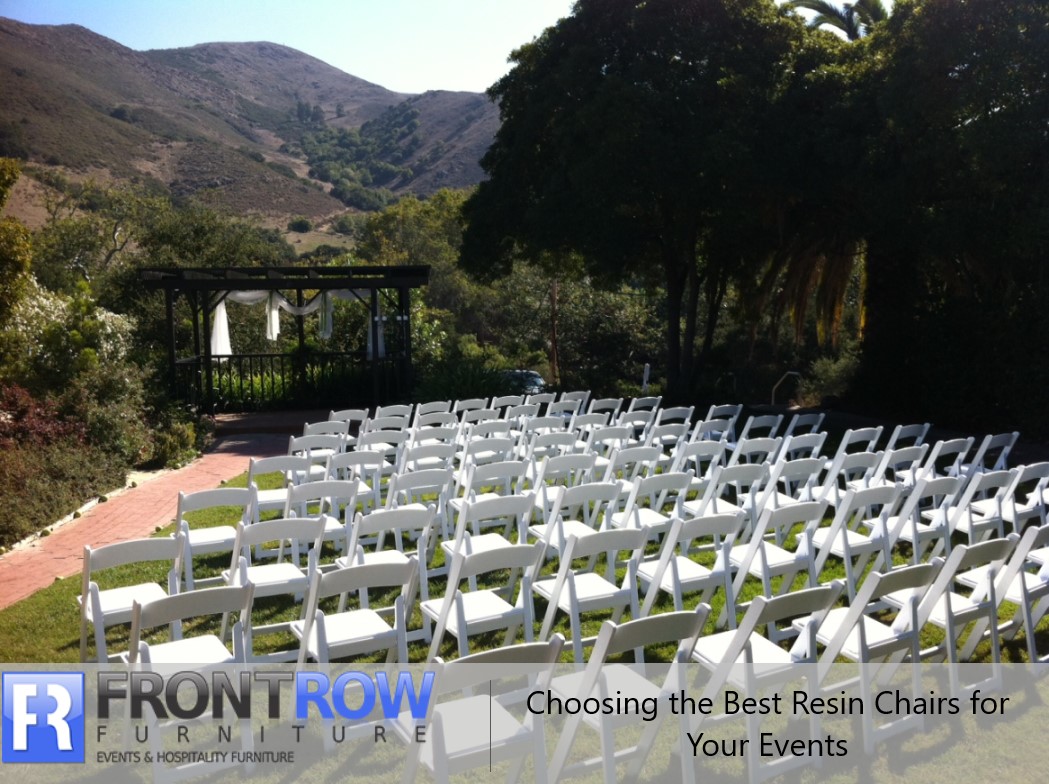 Choosing the Best Resin Folding Chairs
Selecting the best resin chair is difficult, especially when there are so many different styles, features, colours, and materials to choose from. There are a lot of factors that should be considered when selecting the best resin folding chairs such as weight, durability and how easy they are to store.
Ultimately, the most important thing to consider when choosing your resin folding chairs is the required purpose for this chair. Always ensure you purchase something that is ideally suited for your needs. This guide will help you make an educated decision to buy the best folding chair.
Resin Folding Chairs
Resin folding chairs look like wooden chairs with a similar feel and design. However, unlike wood, resin folding chairs are moulded to better the stackability, where the underneath of the seat is built with a unique design to make it stand out. They are made from polypropylene to increase strength, which makes them more durable than wood. However, this does limit the colour range available for resin folding chairs.
Resin folding chairs are preferred by many because of their simplicity to maintain and clean. They can be easily wiped down to make them look great in between events.
Factors to Consider
1.Stacking – There are some resin chairs that are not entirely uniform causing an unbalanced stack. Front Row Furniture make sure that all our folding chairs are perfectly stackable.
2.Durability – Resin chairs tend to be highly durable and much easier to clean, meaning they tend to last a lot longer before replacement is required.
3.Weight – Heavier chairs are not necessarily better or even more durable, and this is the case with resin. A chair's strengths originate from construction and materials, and excess weight leads to more fatigue during setups. We look to provide the perfect balance between durability and lightweight for ease of movement.
Affordability and Budget
While they might cost a little more than wooden chairs, they are more affordable when compared to other types of chairs such as metallic padded folding chairs. They come at a reasonable price especially when you consider their outstanding characteristics.
One of the best ways of finding the best resin folding chairs is to know your budget. Budget guides on the best folding chairs you can afford. Consequently, this saves one the trouble of shopping blindly without considering the resin chairs you can afford.
Intended Use
The purpose of the chair should be one of the vital factors to consider when choosing the best resin model to buy. For example, if you want to buy a resin folding chair for your backyard, you don't need to purchase a high-end model. The reason is that there is a low likelihood of the chair being used extensively on a daily routine.
Conversely, if you are buying the chairs for use in establishments such as restaurants, you should go for the best quality there is in the market because high-end resin folding chairs are remarkably durable. This means that you can use them daily without worrying about the chairs becoming damaged or wearing out. High-quality resin folding chairs are affordable and heavy duty. These chairs provide years of durability.
If you have any questions about the services we can provide, please contact Front Row Furniture today on 0207 118 0418 or via email at sales@frontrowfurniture.co.uk