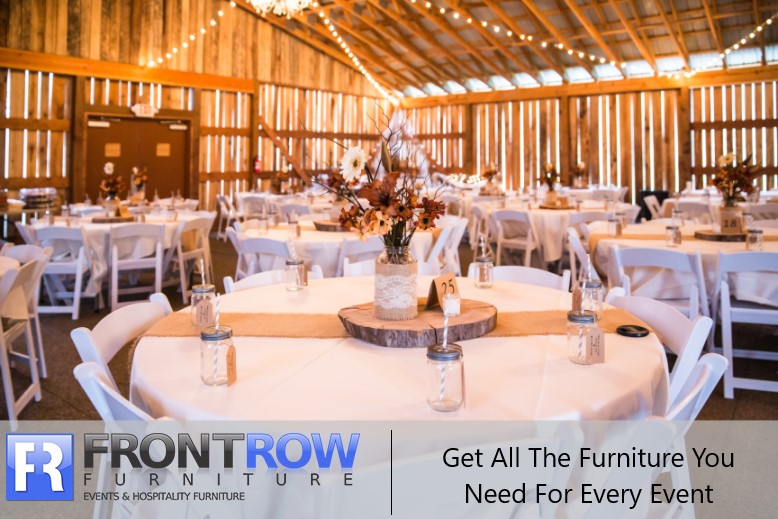 Get All the Furniture You Need for Every Event

With the Events and Hospitality market booming all over the UK , the demand for bulk orders for furniture has increased. Wholesale suppliers and quality contract furniture suppliers are now in greater demand.
Front Row Furniture Offers Every Type of Contract Furniture
Front Row Furniture offers a wide variety of furniture to suit every event. with experience on our side, we are extremely happy to consult and advise you concerning the types of furniture that would best suit your needs.
We Deliver Precisely What You See Displayed on Our Website
All of our items are exactly as seen on the website and we can provide further images upon request. We sell contract furniture which is solid and built to last.
All the furniture that we deliver is designed according to the current trends such as our curved back Chiavari chairs and Cross back chairs often seen in trendy rustic environments such as barn weddings or events held in Tipi Marquees.
We Can Provide a Bespoke Service for Every Customer
Many events have specific requirements whether its as simple as a change of colour scheme for an existing product, or a completely new requirement, we will do our best to find the product that fits perfectly with your event requirements.
Our Customers
We serve hotels, banqueting venues, community centres, hire companies, marquee hire companies, churches, restaurants, hotels, cafes, bars and festivals, and many more.
Our aim here at Front Row Furniture is to deliver products that match your precise need. For example, plastic furniture, including, but not limited to plastic folding chairs, plastic trestle tables to suit outdoor venues and wooden furniture, including, but not limited to wooden trestle tables, wooden folding chairs, banqueting chairs and Chiavari chairs, for indoor venues.
With more and more businesses finding themselves in need of event furniture, Front Row Furniture has established itself as a leading supplier and we would be delighted to receive your enquiry!
We look forward to working with you!
If you have any questions about the services we can provide, please contact Front Row Furniture today on 0207 118 0418 or via email at sales@frontrowfurniture.co.uk