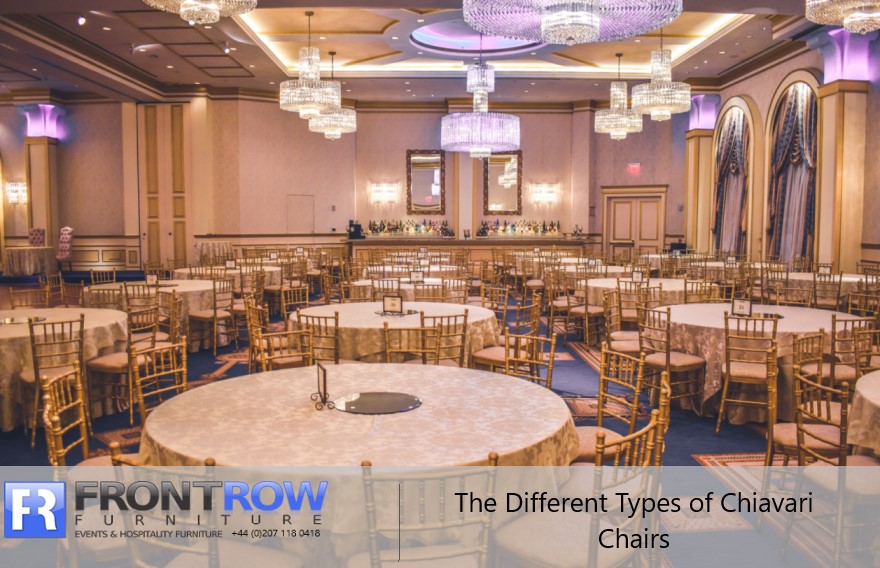 Are you looking for elegant and traditional chairs for your event? If so, you're sure to find that Chiavari chairs perfectly fit the bill. Sophisticated, classic and stylish, they're ideal for use for a wide range of occasions, from the casual to the formal. Not only do they look attractive, they're also stackable too for easier storage and transportation.
Whether you're arranging a wedding celebration, a banquet or a charity ball, Chiavari chairs could be the right choice for your needs. However, Chiavari chairs come in a range of styles and designs, so which is the right option for your requirements? Let's take a closer look at this popular chair type.
Wooden vs. Resin
The first decision that you'll need to make when choosing Chiavari chairs is whether to go with a wooden or resin version. Resin Chiavari chairs are certainly stylish and have a contemporary look that works well in modern spaces.
However, if you're looking for a traditional option, you'll be hard pressed to find a more suitable form of seating than the classic wooden Chiavari chair. Eternally stylish, these chairs can look either rustic or contemporary depending on which style you choose and which colour you opt for.
Colour
Wooden Chiavari chairs come in a choice of colours to match your venue. If you're looking for a more natural appearance, walnut chairs are a great choice with a traditional look that perfectly complements an elegant setting. On the other hand, you can also find these chairs in gold, silver, black or white finishes, so whether you're going for a glamorous or rustic look, you're sure to find a chair that complements your décor.
Curved Back vs. Straight Back
Chiavari chairs come in both straight backed and curved back varieties. Both are equally stylish although curved back chairs are a little more comfortable and elegant, and therefore cost a little more.
Seat Pads
Not all Chiavari chairs come complete with a seat pad. Therefore, you might need to decide whether one will be necessary for your specific event. If your guests or attendees will be sitting for extended periods, for example at a charity dinner or at a wedding reception, padded seats are always a good idea to ensure the guests' comfort.
You can either opt for a Chiavari chair with an inclusive seat pad or opt for one without so you can pair it with the seat pad of your choice. You can opt for either a faux leather seat pad or a fabric one in a choice of colours.
Buying Your Chiavari Chairs
If you've decided that Chiavari chairs are the perfect choice for your event, visit Front Line Furniture to discover our impressive range. We have a choice of chairs available in different styles, finishes and colours, all made to the very highest standards. Whether you're hosting a wedding, banquet or charity event, our Chiavari seating could be the optimal choice for you, and will add a touch of elegance and sophistication to any occasion.